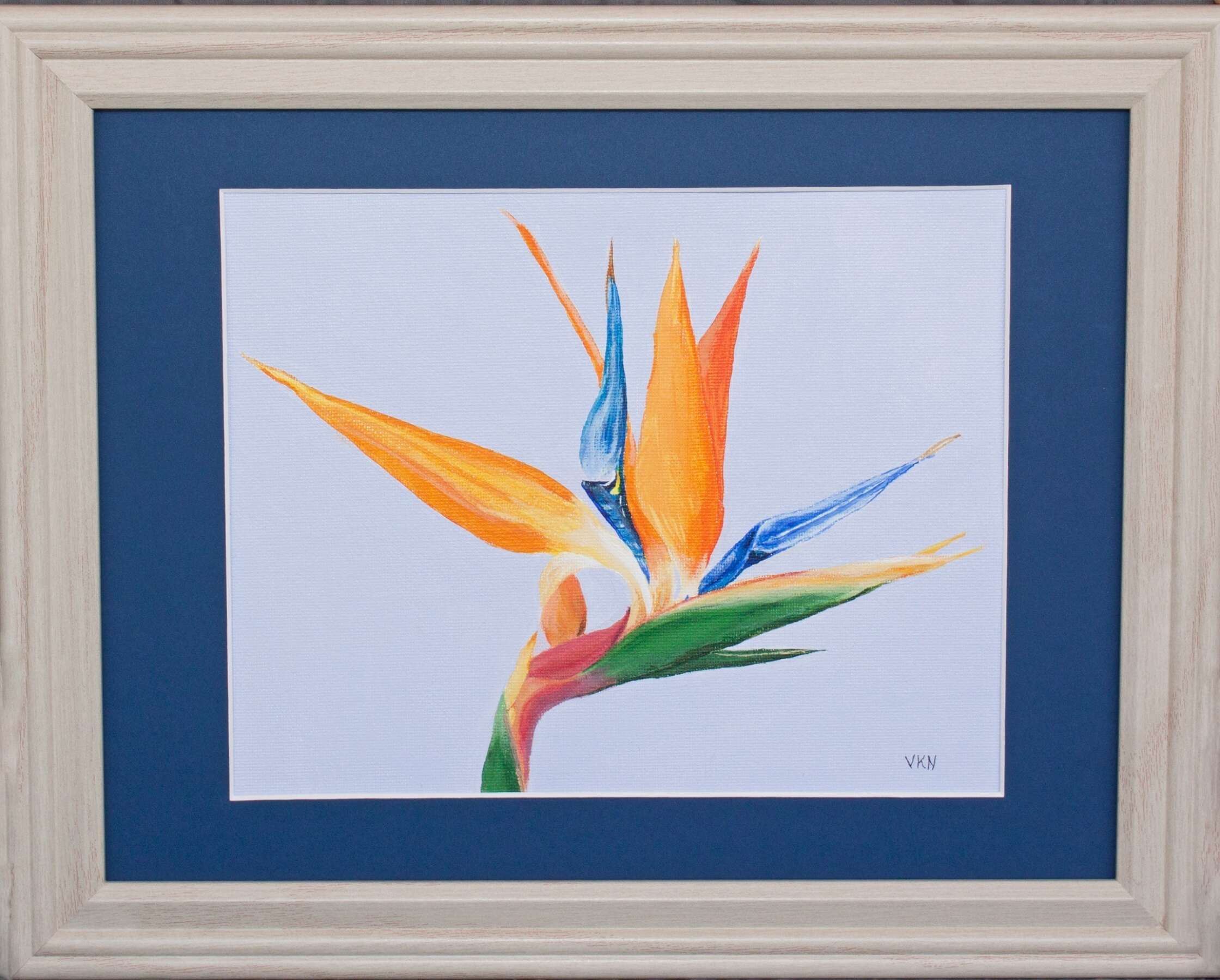 Marie's Fantasy
Bird of paradise blossoms are colorful and complex
flowers that bring to mind exotic tropical locations. It is magical in
its appeal. Its beauty is mesmerizing. The blossoms last a very long
time on the plant and this one will last forever. The vibrant model
for this work came from my friend's front yard and is named for her.