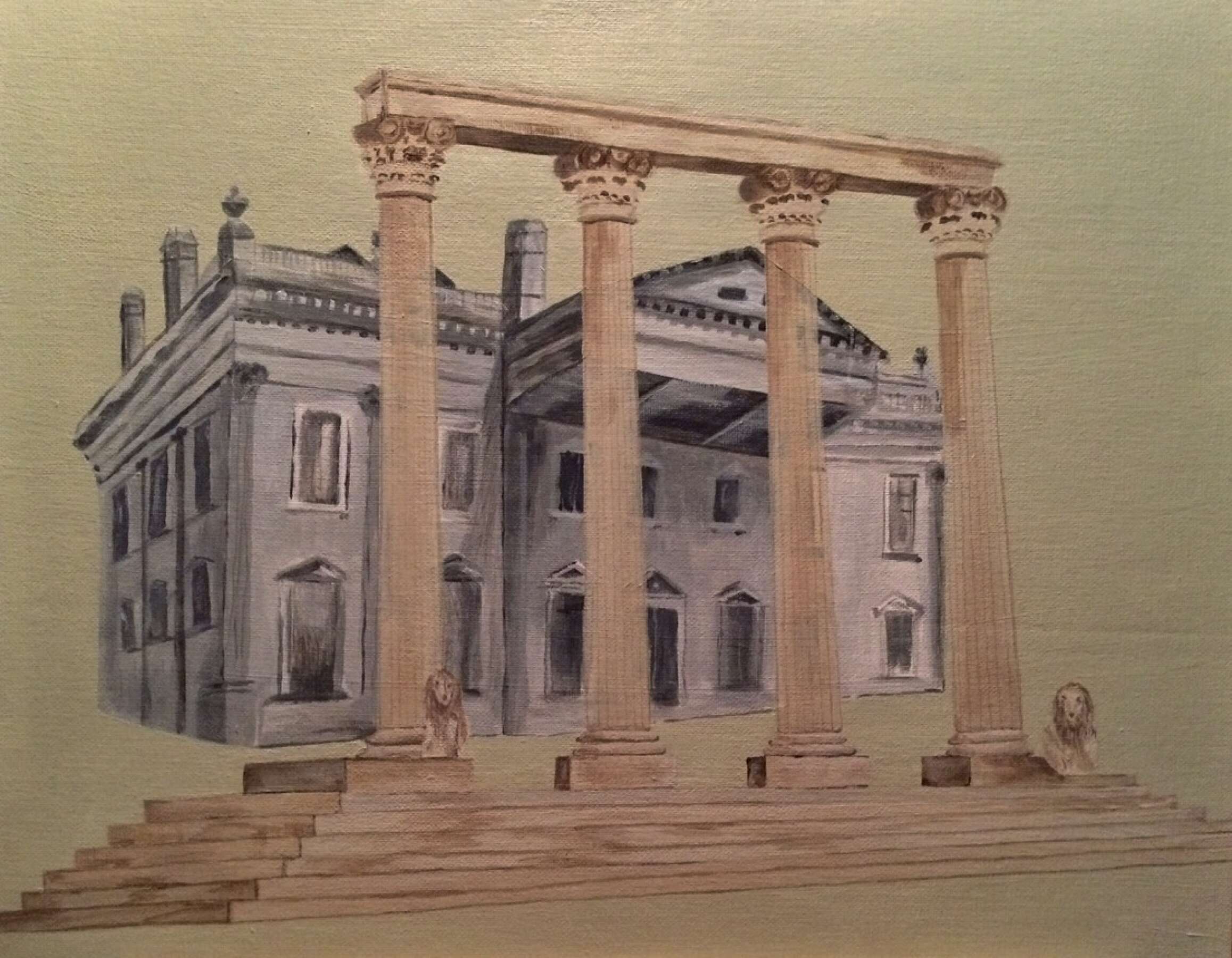 The Columns at Elmendorf
The history of Elmendorf Farm begins in 1874 and received
his iconic name in 1881. It has been the home of several famous
thoroughbred horses. There have been a number of owners, but two are
known for their relationship with Green Hills, the mansion. It was
completed in 1902 by James Ben Ali Haggin and was a significant
showcase home in the Bluegrass. Today, all that remains are the
marble steps, four Corinthian columns bookended by regal lion
sculptures. The reason that is all that remains? In 1929 then owner,
Joseph E. Widener tore it down rather than pay taxes on the property.
The artist and many like her spent time there in their college years
for Spring outtings.