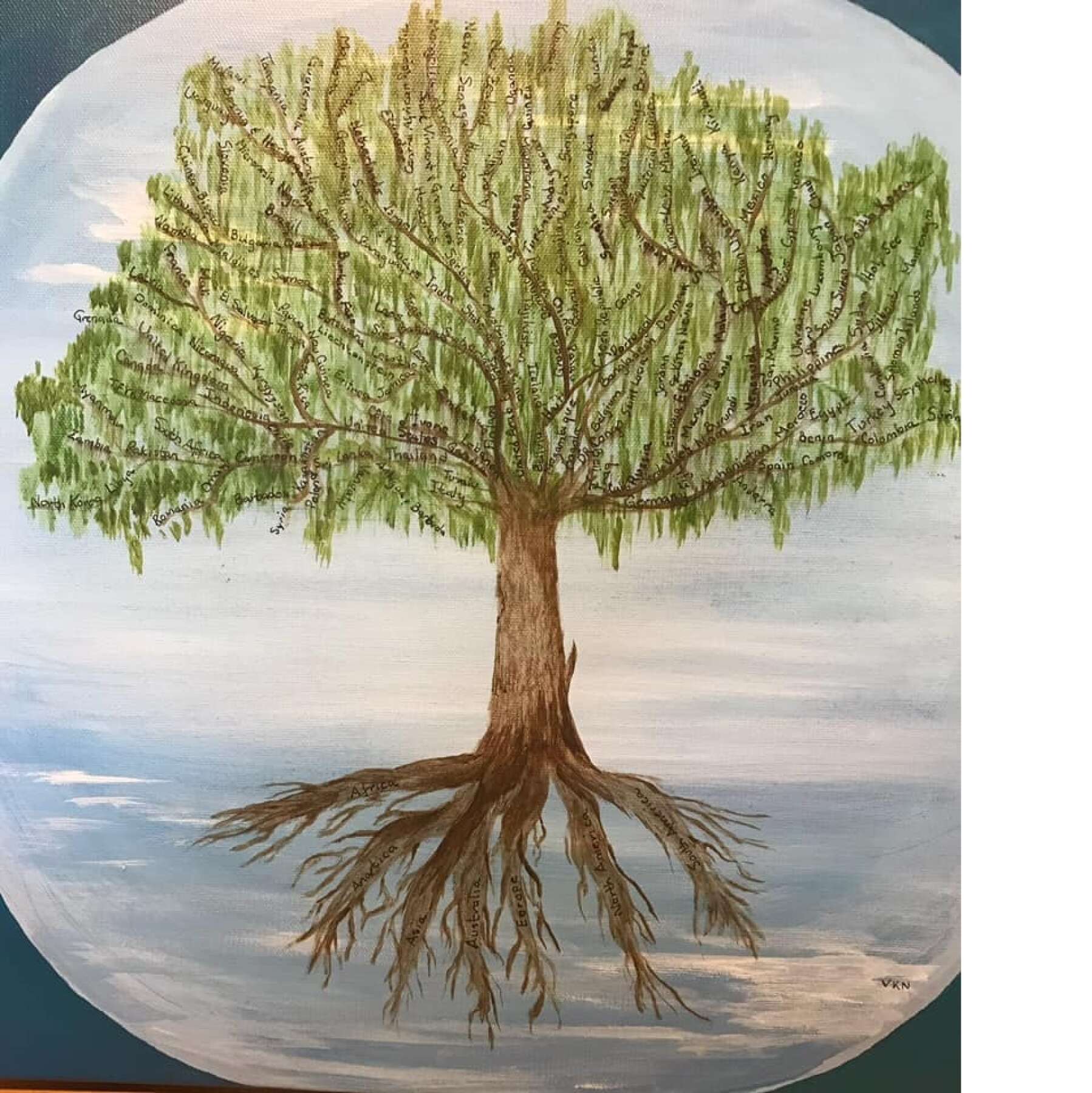 We're In This Together
Created specifically for the AdventHealth Art of Healing Gallerty, Altamonte Springs, FL. The border is a melding of the deep dark blue of cold waters and turquoise tropic waters. The cerulean blue sky surrounds the tree. Its roots contain the 7
continents while the branches contain the 195 countries of the world.