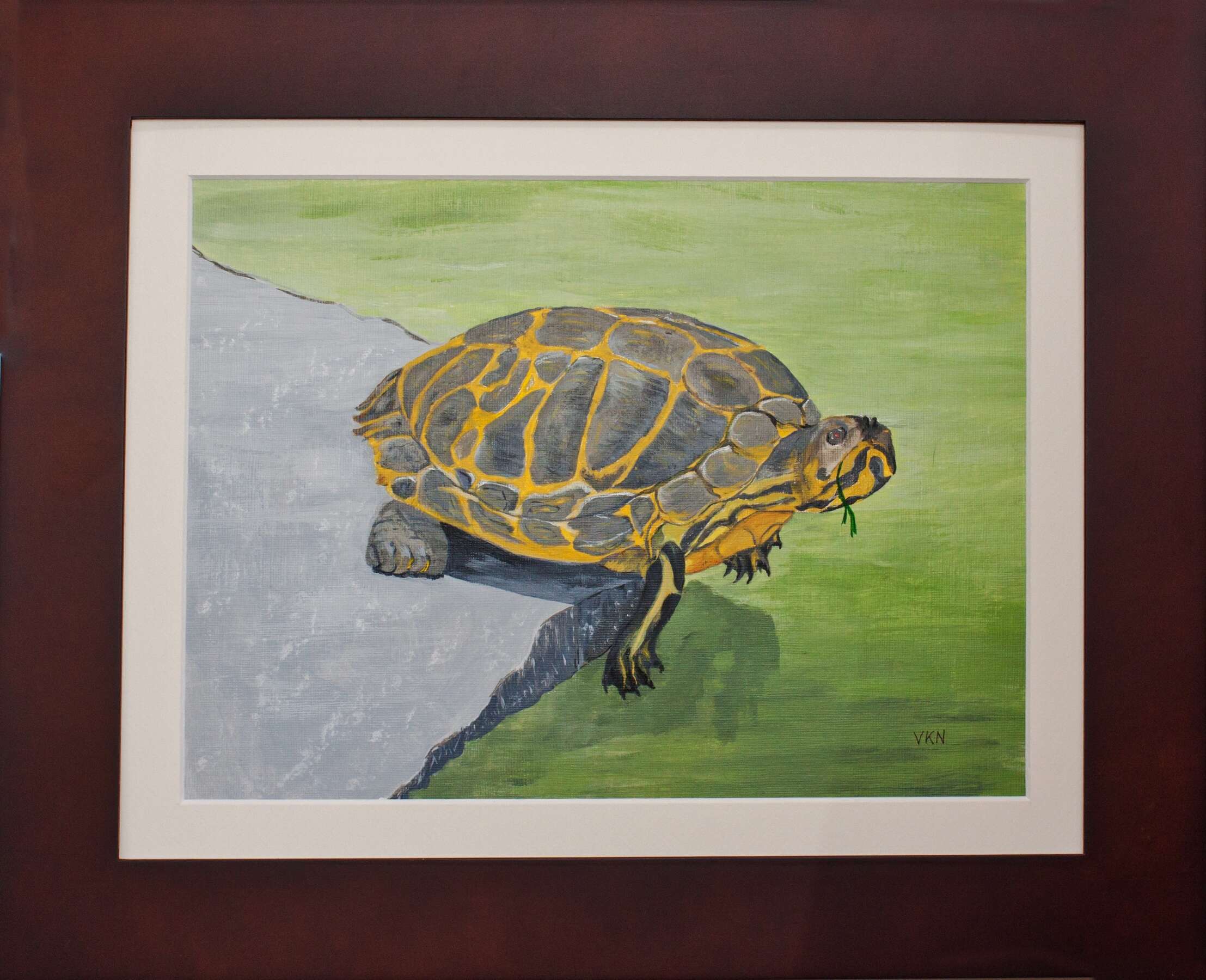 You're About to Put Me Over The Edge
The zoo has another member, Thomas Turtle, who is perched on a slab of stone in a garden pond. He's a charming guy who lives in a garden pond at Palazzo Parisio in Malta. He has a certain attitude like all the zoo animals. On the day we met he kept several visitors to the palazzo entertained as he meandered across his stone, went to
the edge and ultimately plopped into the pond. The humans stood and watched as though they'd never seen a turtle before and cheered when he hit the water. Guess he'd had enough of us.